Mushroom Onion Pizza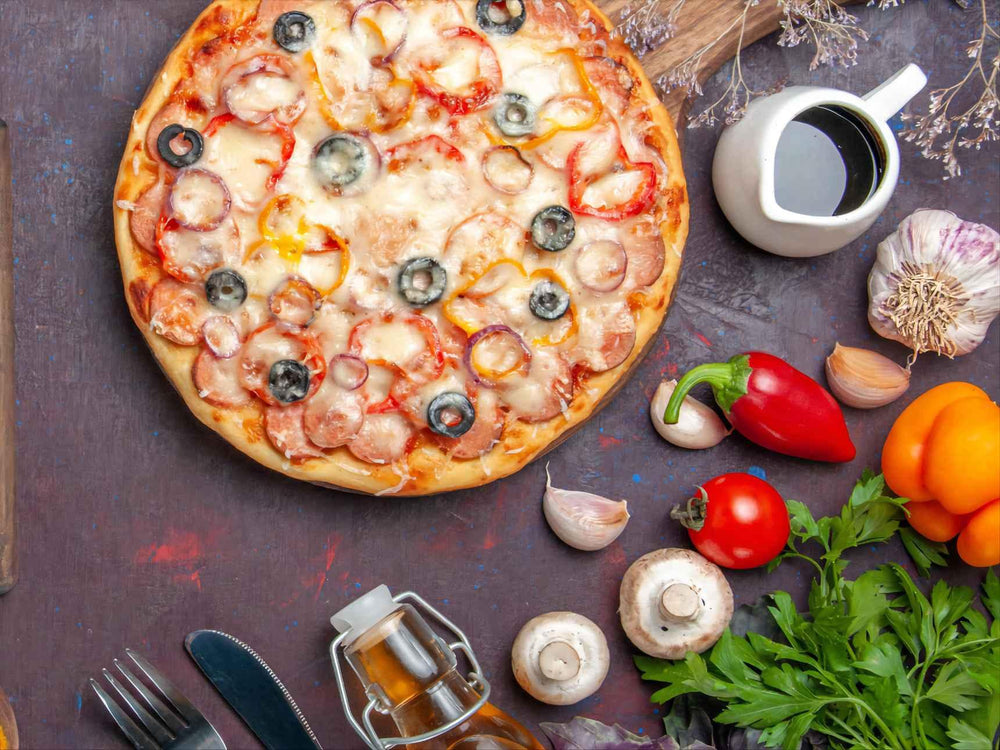 Dinner/lunch
Neapolitan
1 pizza
The mushrooms on top of this pizza have been cooked in a white wine reduction, giving them a snappy sweet and acidic flavor.


Step 1
In a heavy big skillet over medium heat, melt 3 tablespoons butter and 2 tablespoons grapeseed oil. Cook until the onions are golden, about 45 minutes. Season with salt and pepper to taste.

Step 2
In another heavy large skillet over medium-high heat, melt the remaining 4 tablespoons butter with 1 teaspoon grapeseed oil. Stir in the mushrooms, garlic, and shallot. 4 minutes of sautéing Cook, stirring regularly, until almost all of the liquid has been absorbed, about 13 minutes. Season with salt and pepper to taste.

Step 3
Place the rack in the bottom third of the oven. On the rack, place a sturdy 17x11-inch baking sheet (invert if rimmed). Preheat the oven to 500°F at least 30 minutes before you plan to bake. Roll out 2 dough disks to 8-inch circles on a lightly floured surface, allowing dough to rest for a few minutes if it springs back. Cornmeal another baking sheet (invert if it has a rim) Place 1 dough round on the second baking sheet. Brush the dough lightly with garlic oil. Add 1/2 cup cheese on top. 2 1/2 teaspoons onions, strewn over cheese Sprinkle 1/2 cup mushrooms over the onions. Season with salt.

Step 4
Place the pizza on the far edge of one side of the hot baking sheet. Tilt the sheet and carefully pull back, enabling the pizza to glide onto the hot sheet. Repeat with the second dough disk, garlic oil, cheese, onions, mushrooms, and salt, then slide the second pizza onto the hot baking sheet's second half. 6 minutes in the oven. Half-turn the pizzas. Bake for another 6 minutes, or until the crust is golden brown. Transfer pizzas to cutting board with a large spatula. Allow 1 minute to rest. Cut into wedges to serve. Continue with the remaining ingredients.
Ingredients

Dough for Pizza
---