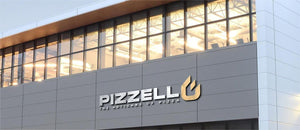 Customer Service
Contact Us
Marketing Enquiries
We consider our partners to be members of the Pizzello family and are dedicated to providing you with the information and advice you require to run a successful program.

Our partners are carefully chosen to ensure that your network will enjoy the brand and that the partnership will be a success.

We have an in-house content team that creates regular, high-quality creative that we will share with you on a regular basis to increase your advertising success.
Pizzello is rapidly expanding and always creating new goods, allowing you to promote fascinating things to your network.
Contact Support
Retailers and Distributors
Pizzello is a rapidly expanding firm that is continuously searching for qualified dealers in a variety of market sectors.

We have sold over 500 000 ovens worldwide in the previous few years, demonstrating that our clients value our dependability, continuous innovation, and cutting-edge technology.

Pizzello prioritizes the satisfaction of his partners. To enhance turnover, we have built an online support system, a dedicated customer service, and a group of sales agents who provide product training and advise you on how to better showcase products in your point of sale.
Contact Support
Customer Support
We are here to help you fully immerse yourself into the world of outdoor cooking. We believe your experience doesn't end with a receipt and a box on your doorstep… that's just how it begins.

The most commonly asked questions about the Pizzello oven can be found here. If you have any specific questions, please do not hesitate to contact us by completing this form or emailing our customer services team at support@pizzello.com
Contact Support
Contact us
Use the form below to contact us with any questions you might have about your Pizzello oven or to place an order. Alternatively, you can also email us on the address below
Email:support@pizzello.com