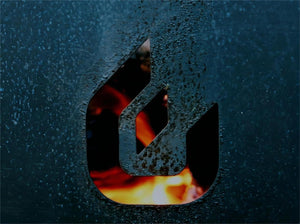 Is there anything better than an evening outdoors on the patio?
Cold drinks, friends and family gathered around, laughing as the sun sets in the evening sky, the shadows lengthening.
How about a fire-pit?
Because it's not a party, until there's fire…
What about fire-baked pizza in an authentic pizza oven?
Hot, crispy, steaming pizza with flame-licked toppings and a leopard-spotted crust…
The scent of charcoal smoke drifting on the summer breeze…
Can you taste the slightly charred pepperonis?
Isn't that really what you need for your gathering?
Family, friends, fun, fire, and hot fresh pizza from your own oven?
Who Are We?
We're Pizzello, and we're here to be your trusted lifestyle partner on the patio.
Pizzello wasn't officially established until 2016, when we decided to take of our 20 years of experience building restaurant-grade pizza ovens for the most demanding pizza connoisseurs to the backyards of all pizza lovers. The best pizza doesn't have to come from a fancy pizzeria. Join us and discover the world of artisan pizza!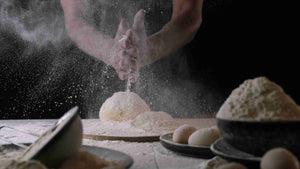 What We Do?
Superb pizza ovens are what we specialize in designing, building, and selling. They are something you just need to experience yourself as the taste pizza they introduce yo your life is just so indescribable.

We are currently exporting pizza ovens to countries all over the world. The key to making a great pizza is cooking it quickly in a high temperature wood-fire oven; all of our ovens get extremely hot and can cook a pizza in under a minute. Before Pizzello, the only way to experience a true Neopolitan pizza was to go to a fancy restaurant but now you can enjoy the same delicious taste at the comfort of your home with the extra fun of doing it together with your friends and family
How Did We Get Our Start?
Pizzello got its start in 2016 with a bunch of pizza lovers getting together with a mission to bring the joy of making a delicious artisan-level pizza to everyone's backyards.
What Makes Us Unique?
Our love of pizza is unparalleled in the industry. Our range of products offers the same kind of quality and delicious results that you'd only normally see in specialized wood-oven pizza restaurants. With Pizzello's ovens, you don't only get delicious pizza but also get to experience the process of how the Italian master pizza chefs "Pizzaiolos" create the wonderfully delicious masterpieces we all love!
Where Does the Love for Our Work Come from?
It's simply the passion we have for the whole process: preparing the ingredients, the joy of getting together with family and friends to make your pizzas from dough to toppings, the wonderful aromas that fill the air and make everyone excited, to the moment when you get the first bite of that perfect slice that makes everyone smile and laugh. It is this process that we have always enjoyed and what we want to bring to everyone's lives.
What We Expect?
We expect to bring You the best products and services so you can discover the culinary world and lifestyle that only Pizzello can bring. Let's take your pizza game to the next level together!
Our Mission
For us, pizza and making it at home surrounded by friends and family is something special. It's not only about the food but sharing the whole experience with people close to us all the while feeling the connection to the tradition of pizza making and nature. Fresh ingredients that you work with your hands, tasting your creation, the feeling of accomplishment, and sharing it all with your loved ones bring us together like nothing else.
Our Values
Open to new experiences and challenges and tackling them together. Even if pizza is an artform of decades of tradition it has never stopped it from being full of creativity. Together we can archive anything and we might as well enjoy a great pizza while we do it!
Our Vision
We are not shy in wanting to be the best. For every chef, the goal is to create the most delicious food like no one else. We want you to reach for your inner chef and enjoy the feeling of making something extra delicious that makes your friends and family smile when they taste it. For you to achieve that feeling is what makes us want to be the masters of the pizza ovens that bring that experience to you.
Certified By