Deviled Chicken Thighs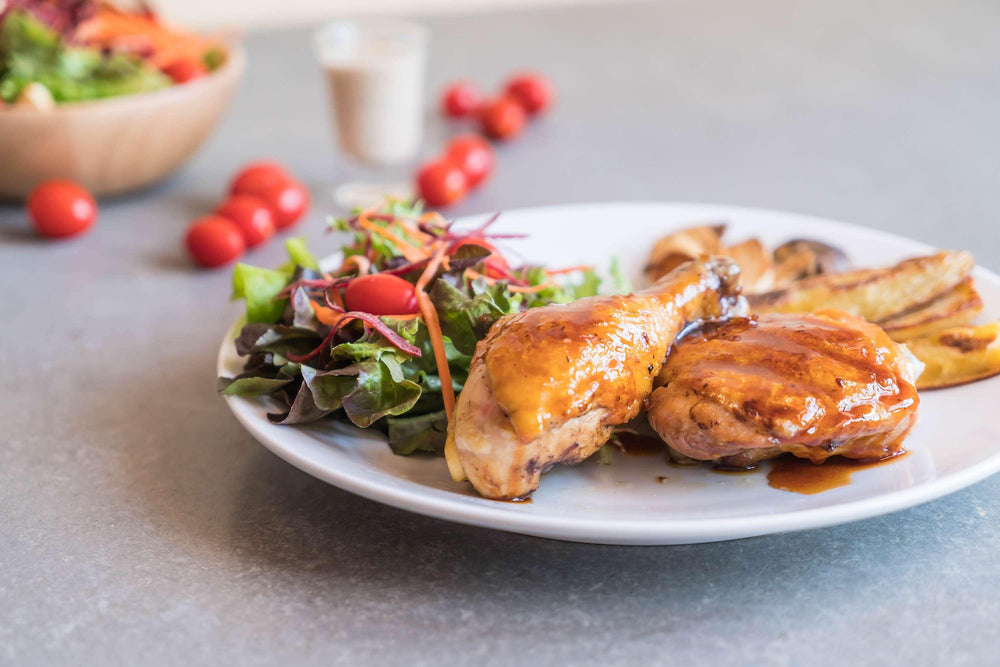 You may spend more time with your family and less time in the kitchen by making this crunchy, delicious meal, which only requires a small amount of preparation. This meal is fantastic thanks to the crunchy crust and tender chicken!
Ingredients
6 chicken leg quarters
1/4 cup butter, melted
1 tablespoon lemon juice
1 tablespoon prepared mustard
1 teaspoon salt
1 teaspoon paprika
1/4 teaspoon pepper
Directions
Step 1: Preheat Pizzello oven to 375°. Place chicken in a baking pan. In a small bowl, combine remaining ingredients. Pour over chicken.
Step 2: Bake, uncovered, 50-60 minutes or until a thermometer inserted in thickest part of thigh reads 170°-175°, basting chicken occasionally with pan juices.
---