Crispy buffalo chicken wings for Christmas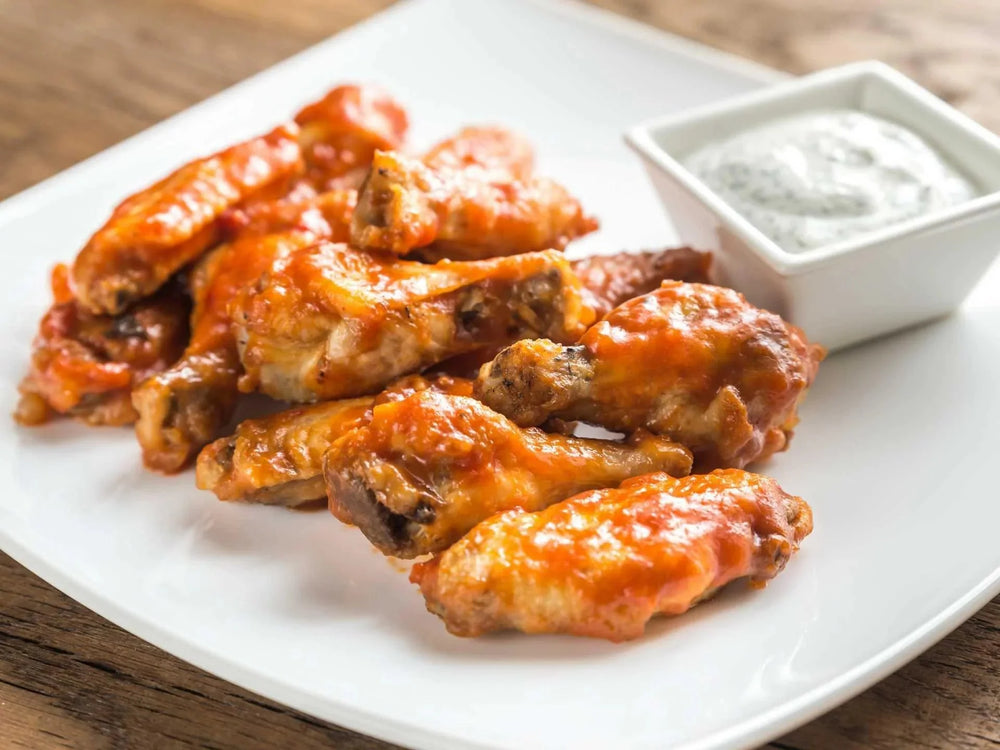 Ingredients
1 ½kg chicken wings, halved at the joint
2 tsp celery salt
4 tbsp pepper sauce
3 tbsp honey
3 garlic cloves, crushed
2 tbsp olive oil
3 tbsp cider vinegar
1 tbsp paprika
1 tbsp Worcestershire sauce
 Directions
STEP 1
Combine the garlic, olive oil, cider vinegar, paprika, honey, spicy sauce, celery salt, Worcestershire sauce, and a few grinds of black pepper in a big bowl. Toss the chicken wings in the marinade to completely cover them before adding them. Leave the wings to marinate in the fridge for several hours, preferably overnight, if you have the time.
STEP 2
Oven: 160°F.
Then, spread the wings out on a sizable baking sheet after draining and reserving the marinade. After baking for 30 minutes, drain the extra oil, add the saved marinade, and thoroughly stir. Oven temperature raised to 180°F. Back in the oven, cook for a further 30 minutes, turning the vegetables occasionally to cover them in the glaze. The majority of the marinade sauce should have evaporated, leaving them sticky and caramelized. Serve with other party snacks on a sizable platter.
Tips
You can also make chicken drumsticks with the same method, and they come out excellently. Just simply fry them at 165°C instead of 210°C and roast them at that temperature.
Since someone may be short on a few ingredients, you can substitute balsamic vinegar for the Worcestershire sauce in a 1:1 ratio, white wine vinegar for the cider in a 2:1 ratio (using 2 tablespoons of white wine for 1 tablespoon of cider), and regular salt for the celery salt—and they turn out just as delicious!
---