Cheesy Lemon Pizza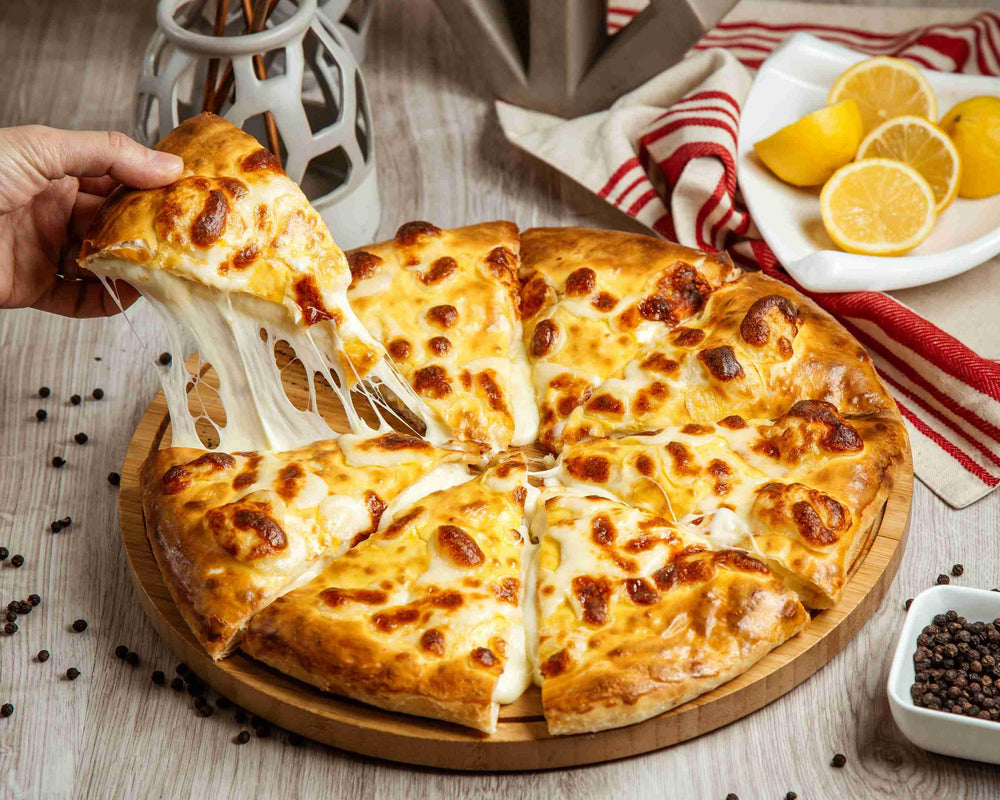 This pizza is made with a combination of tangy lemon and sweet cheese. Similar to how a first love makes one's heart flutter, the mildly sourness of the lemon balances the cheese's sweetness. In this coming spring, reminisce your first goodness with pizza.
Ingredients
1 pound refrigerated pizza dough

1 cup whole-milk ricotta

2 teaspoons grated lemon zest (from 2 lemons) 

1/2 teaspoon dried oregano 

1/4 teaspoon kosher salt

All-purpose flour, for dusting hands and work surface

1 tablespoon olive oil

1 cup torn mozzarella

1/2 cup freshly grated Parmesan

1/4 cup fresh basil leaves, torn 

1/4 teaspoon red pepper flakes 
Directions
Step 1: Remove the pizza dough from the refrigerator 1 hour before starting.
Step 2: Preheat the Pizzello oven to 450℉.

Step 3: In a small bowl, combine the ricotta, lemon zest, oregano and salt. Set aside.
Step 4: Using a touch of flour to prevent sticking, stretch out the pizza dough into an 11-by-16-inch oval. Coat a baking sheet with the olive oil. Transfer the dough to the baking sheet and spread evenly with the ricotta mixture, leaving a 1/2-inch border. Sprinkle the mozzarella over the ricotta.
Step 5: Bake for 20 minutes until deep golden brown. Remove the pizza to a cooling rack and sprinkle with the Parmesan, basil and pepper flakes. Cut into pieces and serve.
---