BBQ Ribs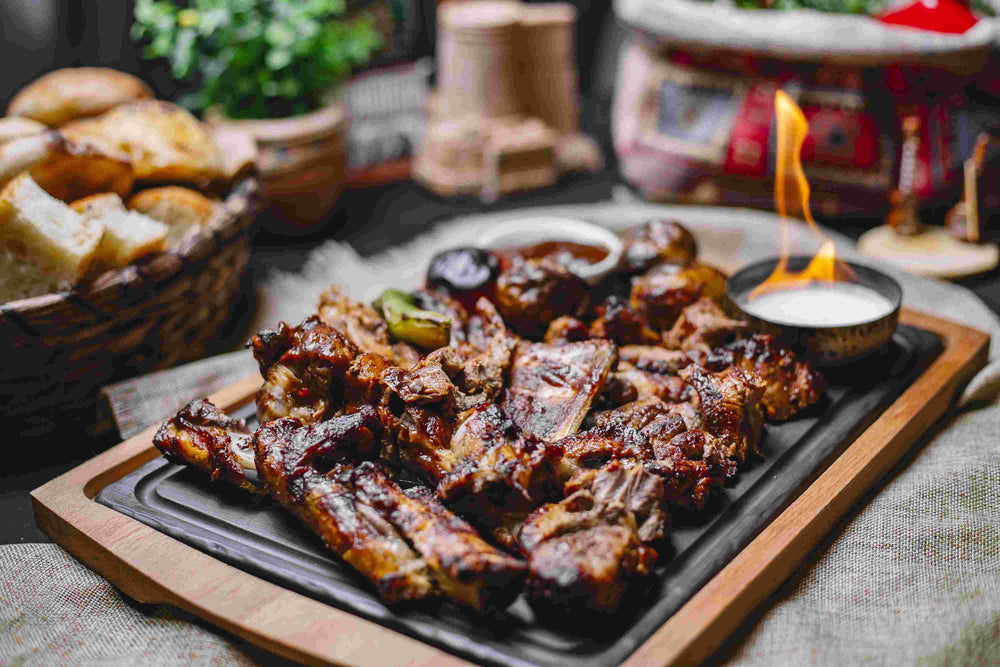 Few foods are better than perfectly tender ribs, glistening with caramelized BBQ sauce. Now, you can have smokehouse-quality ribs from the comfort of your own home. All it takes is just a Pizzello oven!

Ingredients
1/4 cup brown sugar

2 tablespoons chili powder

salt and freshly ground black pepper

1 teaspoon dried oregano

1/2 teaspoon cayenne pepper

1/2 teaspoon garlic powder

1/2 teaspoon onion powder

2 racks baby back ribs

1 cup low-sodium chicken broth

2 tablespoons apple cider vinegar

1 cup barbecue sauce
Directions
Step 1: Combine the brown sugar, chili powder, 1 tablespoon salt, 1 teaspoon black pepper, the oregano, cayenne, garlic powder and onion powder in a small bowl and rub the mixture on both sides of the ribs. Cover and refrigerate 1 hour or overnight.
Step 2: Preheat the Pizzello oven to 250 ℉. In a roasting pan, combine the broth and vinegar. Add the ribs to the pan. Cover with foil and tightly seal. Bake 2 hours. 
Step3: Remove the ribs from the pan and place them on a platter. Pour the liquid from the pan into a saucepan and bring to a boil. Lower the heat to a simmer and cook until reduced by half. Add the barbecue sauce.
Step4: Preheat an outdoor grill to medium high. Put the ribs on the grill and cook about 5 minutes on each side, until browned and slightly charred. Cut the ribs between the bones and toss them in a large bowl with the sauce. Serve hot.
---