Chicken Pizza
Chicken pizza go together so nicely with so many different toppings and sauces! If you want to add more vegetables, top it with mushrooms and onions.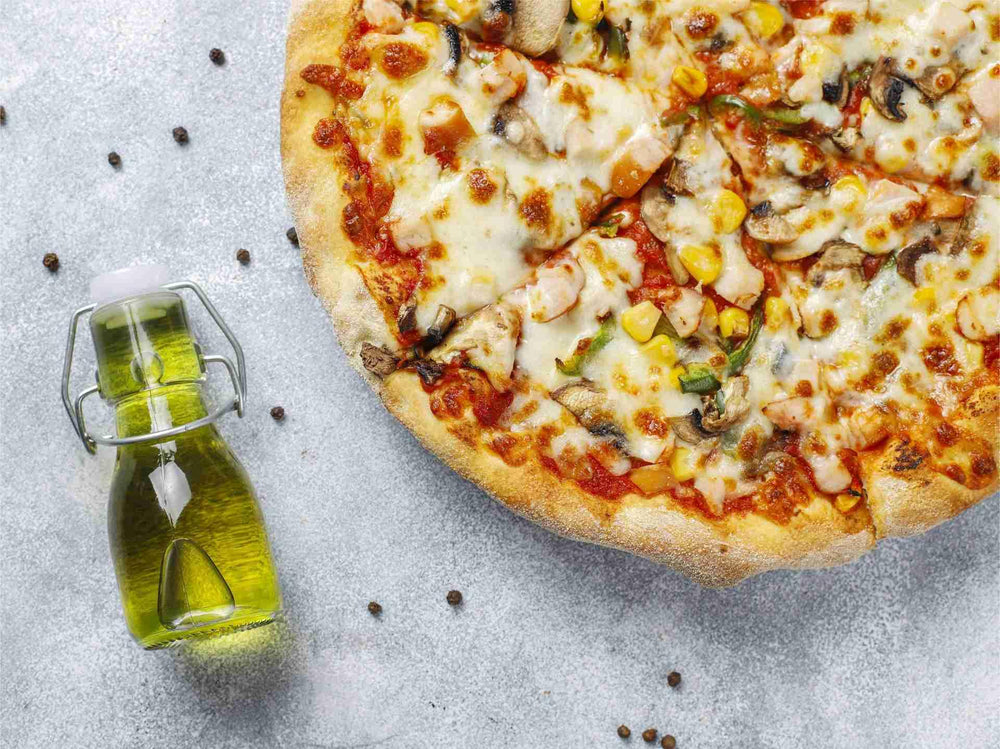 Dinner/Lunch
Neapolitan pizza
1 Pizza
Ingredients
For Pizza Dough
Directions
For Dough
Combine the yeast, sugar, and water in a jug. Set aside for 5 minutes, or until foamy.
Combine the flour and salt in a large mixing bowl. Make a well in the middle. Add the yeast and oil mixture.
Using your hands, combine the dough until it is smooth and comes together.
On a lightly floured work surface, knead the dough for 2/3 minute.
Shape the kneaded dough into a ball and place it in a lightly oiled bowl, twisting it around to coat the entire surface with oil, and wrap in cling film.
Allow to rise for 30 minutes to an hour in a warm place, or until it doubles in size.
Turn the dough out onto a lightly floured surface and knead for an additional 5/8 minutes, or until smooth.
Cover with a damp clean tea towel and set aside for 30 minutes.
After the dough has rested, punch it with your fists to knock the air out of it and lay out the pizza base on a floured surface to the desired size and thickness
Line a second flat upturned baking pan with baking parchment and dust with cornmeal or semolina flour (to make it easier to transfer to the oven).
Place the rolled-out pizza dough on the baking tray and gently press from the center out to create a rim all around the outer edge; the center of the pizza should be approximately 5mm thick, and the rim should be approximately 1cm thick.
Lightly brush the formed dough with olive oil to prevent the pizza toppings from making the crust soggy.
To prevent bubbling, make gentle indentations into the surface of the dough with your fingers.
For the toppings:
1. Cook and toss chicken in oil in a large skillet over medium heat for 10-15 minutes or until no longer pink.
2. Dress with olive oil.Then top with the chicken, tomato, beans, and cheeses after spreading the pesto.
---